*****PLEASE NOTE THAT FORAGING FORTNIGHT HAS BEEN POSTPONED*******
Due to the current health situation, Foraging Fortnight has been postponed and will now run from 29th August until 13th September. We will post updated dates shortly.
Thank you for your understanding. 
Foraging Walk & Cookery Demonstration with sampling
Wednesday 13th May 
This is an Introduction to Foraging walk as part of Foraging Fortnight and is suitable for those will little or no experience. We will go on a guided 2 hour walk to forage for plants, some to take back and cook in the cookery demo after and additional plants / trees we find along the way. We will then head for the kitchens where Wendy Barrie of the Scottish Food Guide and Steve Martin, chef at Carmichael Bistro, will cook up a light supper of taster samples from the foraged finds along with the Estate's fine venison, beef and lamb produce.
or from the Farm Shop on 01899 308169. There is a combined ticket available if you would like to come to both the Foraging Walk and the Cookery Demo after.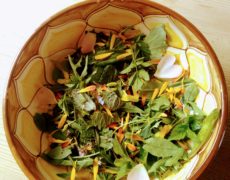 Please ensure to bring waterproofs (just in case!) and wear suitable sturdy footwear.
Places are limited and prebooking is essential
Event detail: 
Foraging walk  starts at 5pm till 7pm – meet at the Carmichael Visitor Centre Car Park (ML12 6PF) with sturdy footwear and jackets
Cookery demonstration  starts at 7pm till 8:30pm – meet in the Carmichael Bistro (ML12 6PF) at 7pm. Please note this is not a meal but small amounts of  taster samples will be provided.
Event Pricing 
Forage Walk Only £8pp
Cookery Demo only £10pp
Combined Forage and Demo £15pp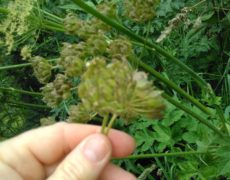 We are also having a Family Foraging Walk on Sat 9th May. For more info go to;
https://carmichael.co.uk/family-foraging-walk/