Award winning Scottish products
The fine quality of our meat products has been proven by the awards our products have attracted both from the prestigious Guild of Fine Food Great Taste Awards and at the Scotland of Food & Drink Excellence Awards.
Hot Smoked Venison in Honey & Orange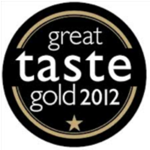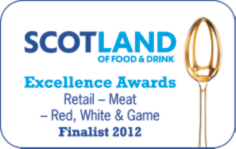 ……………………………………………………………………………….
Carmichael Venison Rashers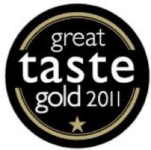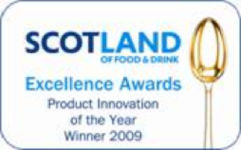 ……………………………………………………………………………….
Beef Ribeye Steak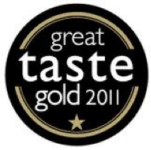 ……………………………………………………………………………….
Lamb Strip Loin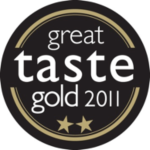 ……………………………………………………………………………….
Carmichael Venison Sirloin Steaks

……………………………………………………………………………….
Great Taste Awards 2010
Carmichael Venison Sirloin Steaks received the classification of 'faultless' and was awarded two gold stars at the Great Taste Awards 2010. The steaks were described by the judges as 'Delicious and tender. Succulent with a good finish.' We are delighted to have been awarded two gold stars for our Venison Sirloin Steaks and feel that this is reflection of the high quality product that the Single Estate process we have in place produces. Thought and care is taken at every stage in the production process to ensure that the customer ends up with the best quality product possible. All cuts of award winning Carmichael Estate Venison, Beef and Lamb can be ordered from the website either for mail order delivery or for collection at a Farmers' Market or in the Farm Shop. This is the second award that Carmichael Estate Farm Meats has scooped in the last 12 months having won a top award at the prestigious Scotland Food and Drink Awards in 2009. You can find out more about the awards and the companies that were selected to receive awards this year at www.greattasteawards.co.uk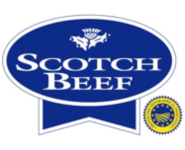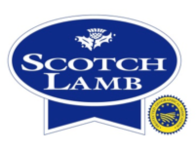 ……………………………………………………………………………….
Scotland Food & Drink Excellence Awards
Carmichael Estate Farm Meats wins Product Innovation of the Year at the Scotland Food & Drink Awards 2009 The Scotland Food & Drink Excellence Awards, now in their eighth year, are organised and co-sponsored by the Royal Highland and Agricultural Society of Scotland and Scotland Food & Drink. Other sponsors include The Grocer, Scottish Enterprise, Envirowise, Food & Health Alliance, Scottish Development International, Scottish Agricultural Organisation Society, Sodexo and VisitScotland.